Search results
Madria Sangria Grape Wine, Fresh Citrus, Tradicional - 750 Millilitre , $7.49
Our Madria Sangria Tradicional offers a flavorful blend of ruby-red wine and hints of orange, lemon, and lime. And true to the traditional Spanish style, this Sangria has just the right amount of sweetness and refreshment. It pairs perfectly with family & friends, laughter, and a delicious meal.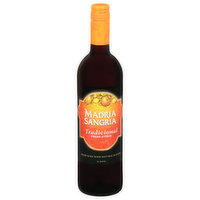 Madria Sangria Grape Wine, Fresh Citrus, Tradicional - 750 Millilitre
Open Product Description
Real Sangria Grape Wine - 750 Millilitre , $8.99
Est 1964. Real Sangria possess a fruity taste and is a mouth watering blend of fresh citrus fruit flavors and fine Spanish wine. It is a unique sangria, with an undeniable distinction that boast a robust, fresh fruit flavor and true fruit characteristics.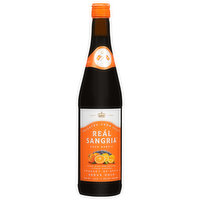 Real Sangria Grape Wine - 750 Millilitre
Open Product Description