Search results
4th & Heart Chocolate Ghee Spread - 12 Ounce , $12.29
Chocolate ghee spread. Your everyday, lactose-free, chocolate spread alternative. Certified Gluten-Free. Certified Paleo. Non GMO: Certified by NSF. For more Non-GMO info: http://nsfnongmo.org/. Chocti comes from the Sanskrit word shakti, meaning change and empowerment. Chocti honors those roots by empowering choice and facilitating change by offering a healthier alternative to ordinary, everyday chocolate spreads. Carefully crafted from cacao, dates, and our Madagascar vanilla bean ghee, it's a delicious, nutritious way to upgrade your pantry and brighten your day. Label glows under backlight! www.fourthandheart.com. For more information visit www.fourthandheart.com. Please reuse or recycle this container.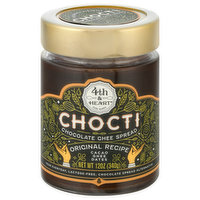 4th & Heart Chocolate Ghee Spread - 12 Ounce
Open Product Description
Wowbutter Toasted Soybutter, Peanut Free, Creamy - 17.6 Ounce , $6.29
#1 rated plant protein (PDCAAS comparison of soy to other plant protein). Over 80% better quality complete protein (Protein Digestibility Corrected Amino Acid Score [PDCAAS] lab test comparison of protein quality to peanut, sunflower & almond butter). Peanut & tree nut free. Made in a 100% peanut free and treenut free facility. Safe for school! School lunch stickers included on jar.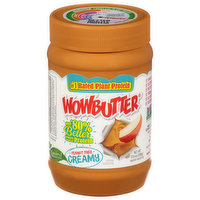 Wowbutter Toasted Soybutter, Peanut Free, Creamy - 17.6 Ounce
Open Product Description